Have you ever faced a scenario where you have a list of prospects who are interested but finding it hard to make the sales conversion?
Have you felt the pressure of reaping some sizeable ROI to justify you're not wasting the marketing budget of your company?
A situation where you've done everything. Created content that is engaging, entertaining, value adding. You don't know what else to do to make things work!
You're not alone.
This is one of the most common problems faced by marketers today.
In spite of having a strategy backed by the marketing funnel, the inability to generate real results that bring in the actual cash.
I know for a fact, that as a content marketer, it is a horrible place to be in.
So, here's the bailout to actually convert leads in your marketing funnel.
The need to ask your customer for a sale
It is important to realize that sales won't happen magically as you move your prospect down the content marketing funnel.
You need to ask for it. The whole value adding game needs to switch gears where you've got your buyer interested and engaged.
Thereafter you have to follow it up with a clear call to action at the time when your lead is a hot lead.
Your content marketing plan has to make a tectonic shift in tone at this stage.
You need to reach out and shoot arrows for a sale. 
The goal now has to be only and only making a sale.
So where comes the problem?
The Main Roadblock to Encashing Sales
You go ahead and make a sales pitch highlighting the features and benefits of your product.
The prospects are convinced and happy about the idea and pricing of your product, they may still not buy it.
Sounds familiar right?
Why??
People have an inherent tendency of inaction. Yes, that's right.
That's because of inertia.
As much as we go with the PR version of change is the only constant, we all hate change.
Yes, everybody hates change and doesn't want to unless that's the only option they have.
Change is risky. So is trying a new product.
Common risks people feel associated with a new Product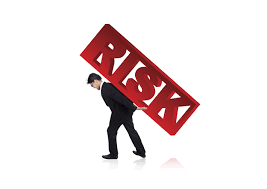 A study on the risks associated with trying a new product summarise the following risks people face when trying a new product –
Utility – The product may or may not solve the actual purpose in terms of utility
Economic – The product's cost might largely exceed the benefits
Social – Others may or may not appreciate the decision
Opportunity risk – It cancels out buying the other alternative which could be better
Now that we understand, the reason to not buy, it is important to address it.
How to address the roadblock 
The simplest way to get someone to change is to make them feel it's the only logical option left.
That can be done by creating a feeling which demonstrates a tangible, relevant and significant change in the world.
In other words, make them feel they have no other right option, but to change to keep up with the world.
In order to prove that the world scenario has changed tangibly, the best way is to back it up with real numbers, social proof. Statistics, studies and endorsement of change by media, influencers, or existing customers raises its acceptability quotient immensely.
The next step is to prove the change is relevant to them and significant.
Obviously right, you won't care about a change that has nothing to do with you.
Here comes the role of logic. The prospect needs to be logically convinced that they come under the ambit of change. Igniting a sense of urgency helps in raising the promptness of action.
This approach in behavioural psychology starts ticking a desire to change in the individual.
Once they start feeling the fear of missing out, your job is done.
So the content that actually goes ahead in making a sale is the content that piggybacks on *change*.
It is often so effective that the prospect contacts your sales team directly, instead of the other way round. That's the benchmark you should strive to set.
Now with that benchmark, here's a quick list of hacks that can help you curate content that grips on your buyer immediately.
Signs of Content That Converts
I have talked in great detail about effective copywriting earlier in my article on The Simplest Guide To Great Copywriting (with examples)
Here's a quick summary of key pointers to write content that makes your product/service irresistible for the inert buyer –
It talks to the buyer directly
It is a good idea to make the content direct. Using the first person makes the buyer feel important and catches his/her attention way more than a generic construct.
Talk to them directly & assertively.
Rides on familiarity
One of the easiest ways to get someone to hear you out is to make them feel "me too".
We all want to talk to someone who understands us and our problem. So to make the prospect engage with your sales pitch, it is a good idea to start with something they already know.
Of course, incorporating a fresh fragrant perspective helps in building interest.
Linearity
There's a logical construct in the construction of the argument.
It is more like handholding. Similar to get your buyer to the shop and walking them to the billing counter. Guiding them along the way instead of them having to figure out stuff. Confusion leads to a very quick exit
Simplifying is the key.
Backed by data
Data lends a lot of credibility to arguments. It helps establish belief faster than other forms of persuasion.
Got numbers in your favour, use them!
Clear Call to action
This is one of the most important points.
No matter what it is, providing the next step is very important.
Even though it seems obvious, a missing Call to Action(CTA) can be the single big mistake between the hit and the miss.
It's very important to ask for the action.
It is a trigger for an action. (Don't forget, people, in general, are wired to be ignorant/lazy. Give them that trigger.)
Rubbing on the Fear of Missing Out
Compelling the prospect to take action now can be very very powerful.
The time lost in thinking and deciding is where most battles are lost.
When people take a lot of time, they often lose the motivation you created all the while.
If you successfully ignite a sense of urgency, your odds of conversion multiply dramatically.
Selling an early bird advantage, a limited period offer never loses shine.
If it's an established product, a good way is to point out the losses that can be incurred due to inaction. Share stories to make them avoid mistakes.
Related Articles : 
The Most Comprehensive Content Marketing Guide for 2018
Are You Missing Out Revenue From Direct Response Marketing?