The Simplest Guide To Great Copywriting (with examples)
Great copywriting is not just an advantage anymore. It has become a skill for survival.
With the huge attention deficit in the marketing playground, every small element is becoming more important in making a difference.
However, every small element in the marketing rocket derives its fuel from the foundation of a strong copy.
The importance of effective copywriting cannot be further ignored.
Attention can no longer be bought. It has to be earned.
This article is your quickest guide to convince your customer with a good copy.
Must Follow Principles To Write A Good Advertisement
The entire scientific mechanism to nail it with your copy can be decomposed into 5 broad principles.
Principle 1: Get Attention
The first feature of any good copy is that it grabs attention.
Without it, no matter how great or useful the product is, the marketing dollars will fetch zero return.
So, how is that we can grab attention and stand out?
Most successful marketers suggest that the best way to grab attention is by means of a good headline.
"On the average, five times as many people read the headlines as read the body copy."
David Ogilvy
The headline alone can be the reason for your hit or miss.
A compelling headline can draw the reader's attention to the rest of the advertisement/website/email or whatever format of communication you're documenting. It's the first impression they get.
The whole objective of a headline is to get the reader to read the first sentence.
QuickSprout lists some features that make up a great headline. You may not be able to incorporate them all together, but even if you get two right, you can pat your back for a job well done.
Features of a good headline
Uniqueness
A unique headline hits the reader's mind amidst the sea of boring redundant ones. We all remember if we hear something #catchy and unique, don't we?
Specifics
Keeping the headline extra clever and non-specific often misses out the chances of being read at all by a busy prospective client, and we definitely wouldn't want that!
Ignite Urgency
A headline should be so framed that it incites the reader to take the next step. This is not possible in all cases, but when done right, pays off!
Useful 
One of the key features of a good headline is that it specifically outlines how to particular product/service solves the reader's problem. This is one place where most copywriters fail to deliver. In their quest for writing something unique and catchy, they miss out on the most important aspect.
Zomato nails it with this powerful advertisement.
The headline is catchy, re-inventing a popular movie name. This immediately resonates with the target group. Once they have the prospect's attention, they highlight their online ordering feature clearly.
There are also some super effective non-textual ways as well to grab attention. For now, I'll reserve that for a later post. 
Principle 2: Show Advantage
If I have to decompose the objective of any prospect reading an ad, it has to WIIFM, i.e. What's In It For Me?
Humans by composition are selfish. Even charity is done because we want to feel good about ourselves at the end of the day.
So definitely purchases have to be backed by realizing an advantage.
As a good copywriter, you ought to step into your buyer's shoes, think things through from their perspective and make them feel a gush of emotion to incite action.
Advertising genius Victor Schwab lists out some human desires that can compel a person to want a product.
Better Health
More Comfort
More Money
Increased Leisure Time
Greater Popularity
Pride of Accomplishment
Better Appearance
Business Advancement
Security in Old Age
Social Advancement
Praise from Peers
Increased Enjoyment
A good idea is to sieve out your product's advantage through these filters and frame your copy in a way that a reader feels emotional and wants to buy.
For instance, when you look at a good detergent advertisement, they're actually not selling to you, a wonder chemical that will make stains vanish.
What they're selling you is the admiring look of your friends when they see you wearing great clothes, always as good as new!
Similarly, this advertisement copy from Kaya Skin Clinic successfully appeals to every bride who dreams of a perfect wedding. It doesn't outrightly sell skin care services, but the priceless feeling of looking flawlessly radiant on the most special day.
It is a very powerful advertisement to address at the top of the funnel.

Principle 3: Prove Advantage
With so many claims all the time, it's very hard to pick which one to believe.
Many times, people make emotional purchase decisions. By virtue of being logical individuals, they need some fact to self-justify their emotional buying. Backing your advantage with proofs simplifies this need and further fuels the emotional desire.
When you back your advantage with facts, figures people tend to believe it more.
Dove proves its advantage right alongside a happy smiling face with its facts based on a laboratory test.
The content is on point and complements the visual very well.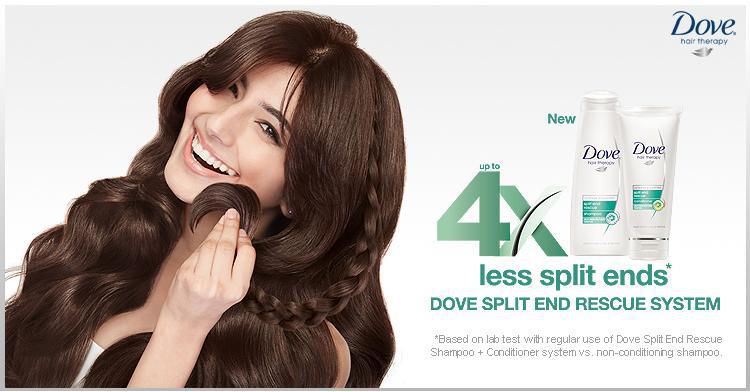 Even social proof in the form of testimonials, reviews etc. works wonders in helping a prospect feel trust in you.
Principle 4: Persuade an Action
Once you have your buyer's attention and you have communicated the advantages of your product or service, he or she still needs to be persuaded.
The best way to persuade is to summarise the logical and emotional benefits of buying your product. The idea to make them already start feeling what they will feel if they use your product or service.
Once they're already imagining their future-self happier with the product/service, your job is almost done.
Principle 5: Ask For That Action
Great copies don't just show the path, but also lead the way.
As a good copywriter, you cant just be a smooth talker, but you got to be a great closer too!
You have to tell your prospect exactly what they need to do next to reach their goals.
In other words, your copy is absolutely incomplete without a clear-cut call to action. 
Any misses here, and you might miss making that conversion!
PayTm outlines distinctly, the next step which is getting a mobile app to begin with on the go payment. This enables a prospect to understand that it is a mobile app based mechanism.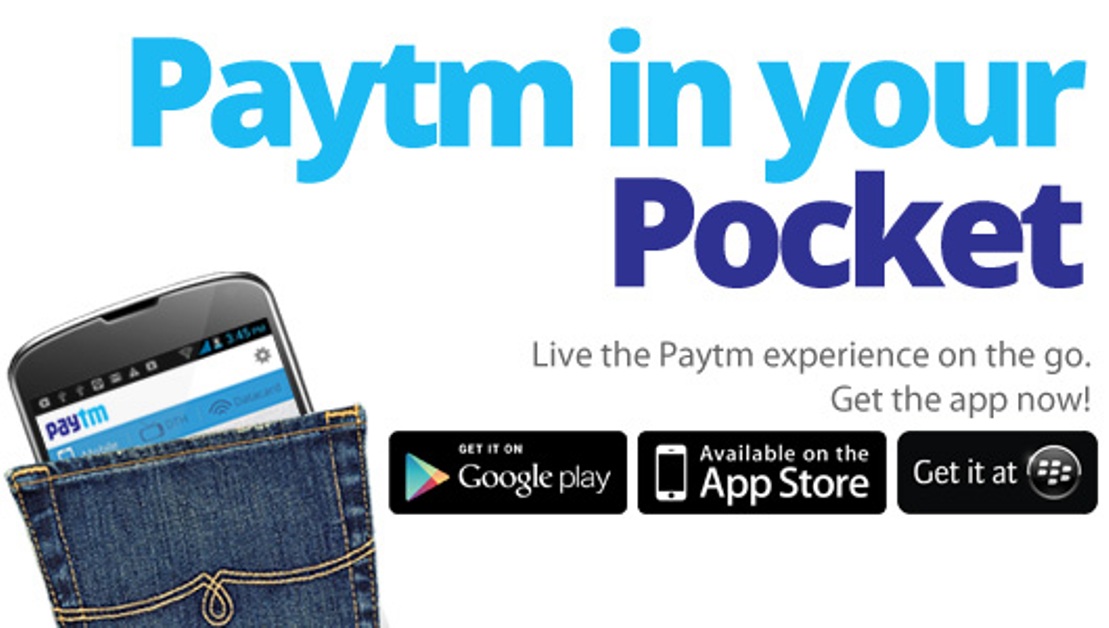 Here are some more examples of great copywriting, balancing out all principles with finesse.